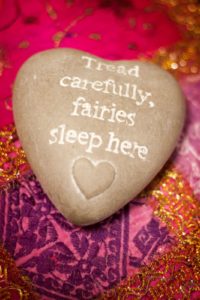 Please note we have now moved to our new business premises (don't worry we are only across the road where Marvellous Furniture was!)  Apologies the sign is coming soon and still says Marvellous Furniture!
Tranquility Holistic Therapy Centre and Studio on Chilwell High Road is ran by Kerrie Plowman, who gained her ITEC qualification in Holistic Therapies in 2004. She has over 10 years' experience in treating clients, offering luxurious pampering treatments with a personal touch to nurture and revive you
Hello
Kerrie began by offering corporate massage at events and for businesses in 2005 and then rented therapy rooms within clinics in Nottingham and Beeston. Her client base grew rapidly and Kerrie was able to move into her own therapy centre in 2011 on Bramcote Avenue, Chilwell. After a very successful year, she moved to larger premises and created the Tranquility Holistic Therapy Centre and Studio, based in the Creative Corner on Chilwell High Road.
The studio has two therapy rooms for talking therapies, a calming treatment room, and a peaceful studio. Here you can experience yoga, mindfulness, relaxation, baby massage, soap and bath bomb making classes and much more, all taught by dedicated, professional and inspirational teachers, creating a holistic approach to the wellbeing of the mind, body and spirit.
We have now moved across the road to 169 High Road Chilwell in October 2018 where we will have a lovely large studio and 5 therapy rooms all with natural light plus a lovely waiting area in what was previously Marvellous Furniture, apologies the sign does still say Marvellous Furniture, we are getting this sorted!!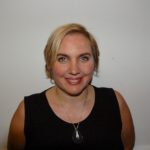 Kerrie herself offers quality holistic treatments including: Organic chemical free organic facials, massage, lava shell and hot stone massage, Indian head massage, chocolate massage, hopi ear candles, baby massage, soap and bath bomb making classes. Tranquility also has other great therapists along with John Nickel and Sharon Rodgers who specialise in counselling.
We have free parking available at the centre, and on the High Road too
Kerrie says:
"After experiencing many treatments myself, I recognise how much you are rushed in and out and not always made to feel special, which is disappointing and not how you want to feel after having a treatment.  I always treat my clients how I would want to be treated, as an individual and made to feel special, which is the way it should be."
Come and relax under our comfortable quilt and heated couch be massaged and pampered and let your problems drift away….. Talk about your problems to our counsellors who are eager to listen to you… Revitalize and regenerate with our great classes in our calming studio….
Make that commitment to look after yourself, after all if you don't look after yourself, how can you look after everyone else! You only have one body, nourish and treat it with the love and care it needs by nourishing your body, mind and soul at Tranquility.
See our website for up to date class timetables, therapist details and to BOOK treatments ONLINE 24 hours a day!
What are you waiting for?