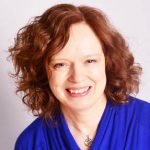 What is Dru Yoga?
*Joints are kept relaxed and soft during movement (similar to tai chi). This creates flexibility and a free flow of subtle energy.
*Unique Energy Block Release (EBR) sequences; flowing movements that help to release tension physically, mentally and emotionally.
* In Dru Yoga movement originates from the spine, because a flexible, healthy spine supports your entire yoga practice.
Tuesdays, 7.30-8.45pm
Book Direct with Susan: 07425 161346