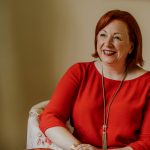 I'm Anne and I'm a Women's life Coach whose mission it is to empower and encourage women to release their negative thought patterns, recognise their inner self esteem and confidence, and manifest the reality of their day dreams!
I run a weekly Goddess Gathering womens circle/group at Tranquility
My background is as a social worker for over 20 years and I have personally experienced a number of life's challenges. A few years ago I took the plunge into the world of self-development and was transformed by challenging my strong negative thought patterns
Rather than continuing a cycle of counselling and therapy, I decided to invest in the services of an emotional confidence coach. That was where the real magic happened.
I began to see huge shifts in my self-esteem and self-love. I started to believe in the wonderful, resilient inner Warrior Queen I was–inside and out!
Becoming a life and confidence coach was a natural progression. I wanted to share my growth and experiences to support, teach and inspire other women to crack their own confidence code!
You can find out more on www.annebird.com
www.facebook.com/annebirdcoaching
www.instagram/annebirdcoaching
Book here
https://www.eventbrite.co.uk/e/goddess-gathering-womens-circlegroup-tickets-43607625582