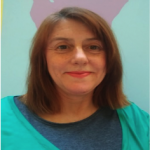 Becky offer treatments in Reflexology, Aromatherapy Massage and Indian Head Massage.
Complimentary therapies can be used for pure love and self-pampering, as part of a wider wellness plan and also incorporated into the work place.
All treatments can be adapted for the individual. They work within a holistic approach aiming to provide positive results for mind, body and spirit.
She has seen the benefits of Holistic therapies relieving muscular tension, increasing movement and communication for people at all levels
Complementary therapies can also help aid emotional balance during times of change or trauma and recovery
She has personally benefited from complimentary therapies contributing to maintaining my own health and wellbeing.
Becky believes in the use of complimentary therapies as part of an approach to living in today's busy, pressured and changing society.
A consultation can help find the right experience for you.
Whichever one it is I hope you enjoy it!!
Contact Becky:
Tel:   http://07931762734
Email: lemonrosemarylavender@gmail.com
Follow me on Facebook