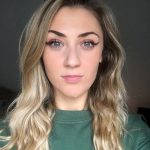 Sivananda Yoga classes
Wednesdays 7.40pm- 8.45pm. Amy teaches Sivananda style yoga, which is a form of hatha yoga.
This style and other styles are integrated within this class, as amy believes we can benefit from many types of yoga.
The goal of this traditional practice is to promote physical, mental, and spiritual well-being.
In this class you will complete postures that focus on strength and flexibility of the whole body and spine. Some classes will contain pranayama (breath controls) as breathing properly can increase vitality and mental clarity. Through proper relaxation we will rejuvenate the nervous system and attain a deep sense of inner peace.
This class is a mixture of gentle challenges for the body and relaxation, a perfect way to end the day for a good night's sleep.
Monthly Sivananda Workshops.
An in-depth three-hour yoga experience, promoting physical, mental, and spiritual well-being. Within this mainly Sivananda style yoga, we will practice sun salutations, asanas (postures), pranayama (different breathing controls) and experience a deep relaxation. Within this workshop we will spend a little longer in postures to really strengthen and bring flexibility to the whole body and spine. Proper exercise, breathing and relaxation are all vital to our wellbeing, we will nourish the body with new prana (oxygen/energy), rejuvenate the nervous system and attain a deep sense of inner peace. There will be a little time to touch on yoga philosophy, yogic diet and positive thinking if there are any questions.
Monthly Rainbow Family Yoga Workshops.
These classes are for adults and children aged 4-10.
Yoga teaches children how to use their bodies in a healthy way. The best part about yoga for children is that it's non-competitive unlike most sports, giving children the chance to feel part of a healthy, non-competitive group. Yoga increases feelings of social connection, making it the perfect activity for families. This yoga will be FUN, meaning it will include activities to help us connect to each other.  It will also be filled with games, postures, positivity and relaxation. Single parents/guardians and couples with children welcome.