Fun soap and Bath Bomb Making classes in our peaceful studio!
Learn how to make your own unique natural bath bombs and soap, take home your finished products
All equipment, course notes and ingredients provided!
2 hours of fun making your own natural products with all natural ingredients such as essential oils (no fragrance oils used at all only pure essential oils, natural colours, flowers and seeds!)
Free refreshments too!
£21 per person or £31 per adult and child with any extra children priced at £10 per child
This course is suitable for adults and children!
**All children must be accompanied by an adult
Course Dates
Saturday 18th November
12 – 2
Please book and pay here to guarantee your place on this course
https://www.eventbrite.co.uk/e/soap-and-bath-bomb-making-class-tickets-26950088440
Bath bomb and soap Making Parties (please call to check available dates)
Parties available in our lovely studio for children or adults
Why not book a fun night out, a special birthday or a creative day!
2 hour soap and bath bomb making class where you get to take away your goodies you have made!  Includes recipes and all ingredients made with natural ingredients
Minimum 8 people
£15 per person
Please email, text or call Kerrie for further information on 07740 196289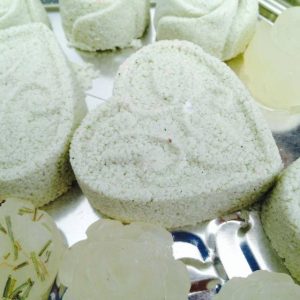 Sign up for our FREE newsletter now
http://tranquilityevents.us5.list-manage.com/subscribe?u=79c923d910eb5c1443f656b84&id=0ac91af383