Class and Workshop update
Last updated 14th July 2017
NEW FREE CLASS TASTER EVENING ON FRIDAY 8TH SEPTEMBER!
CLICK HERE TO BOOK ON THIS SPECIAL EVENING!  LIMITED SPACES!
What is Ashtanga?  
Click here for more details – https://www.doyouyoga.com/what-is-ashtanga-yoga/
Thursday
7.15pm – 8.30pm Hatha Yoga with Yvonne
£7.50 drop in or £36 for 6 class
Call Yvonne for further details 07880 624336
What is Hatha Yoga – https://www.verywell.com/what-is-hatha-yoga-3566884
Friday 
Workshops some Friday evenings from 6pm
Inner Dance (see video review below!)
Drumming
Relaxation classes
Please see below for workshops
Saturday
Studio available for workshops weekends, 8am – 9pm if no workshops are scheduled (and of course around classes)
Inner Dance some Saturday early evenings
PLEASE CALL THE RELEVANT TEACHERS FOR MORE INFORMATION ON CLASS CONTENT AND CLICK ON THE EVENT BRITE LINK TO BOOK, RESERVE YOUR SPACE AND PAY FOR YOUR CLASS
Workshops   
Monthly Inner Dance Meditation with Kerrie
I am excited to share my Inner dance with you after experiencing Inner dance I got hooked on it and now I am trained I am keen to share my experience with you!
Introductory offer only £15 normal price £22
Book now by clicking here
https://www.eventbrite.co.uk/e/inner-dance-meditation-with-kerrie-tickets-32991409193
14th July – 6.30pm – 9pm
22nd September – 6.30pm – 9pm
27th October – 6.30pm – 9pm
17th November – 6.30pm – 9pm
£22 per person
Booking essential
https://www.eventbrite.co.uk/e/inner-dance-meditation-with-kerrie-tickets-32991409193
Parent and Child Inner Dance Session for children with ASD
6pm – 7.30pm
24th June
16th September
28th October
25th November
£10 per parent and child and £5 per additional child
Call Kerrie for further information on 07740 196289
Inner dance is a guided internal journey set to music designed to enhance creative, therapeutic and relaxing brain wave states. Some people are still some people move. Its not a dance as we think of dance but we become the movement on our personal journey. Join us on your meditive journey where you can relax and be yourself. It sounds simple but the effects are profound.
https://www.eventbrite.co.uk/e/inner-dance-meditation-with-kerrie-tickets-32991409193
Inner Dance Meditation for Parents and Children with ASD
Yoga Nidra with Lynda Butler Staples
28th July 
7pm – 8.30pm
£10 per person
Gentle stretching, calming essential oils, deep relaxation and a hot drink and sweet treat!
Booking essential
https://10to8.com/book/tranquilityevents/
**********************************************************************************
Teachers
Lynda Butler-Staples
Lynda is an Independent Yoga Network registered Hatha Yoga Teacher and also a qualified and registered TeenYoga & Mindfulness Teacher. After many years teaching psychology in schools, Lynda has a passion for sharing the practise of yoga with teenagers as this can be particularly beneficial in helping them to deal with the pressures and stresses of education, issues of self-esteem, and coping with the many changes of adolescence. Lynda has taught yoga in schools and sixth forms and works in collaboration with Kirsty Marcinkiewicz delivering TeenYoga workshops in studios and schools in Derby and Nottingham.
After undergoing breast cancer treatment and living with some physical limitation as a result, Lynda has developed a mindful approach to yoga that offers gentle classes to stretch and relax the body and calm the mind. She incorporates mindfulness into her practise and would especially like to share this with others that are affected. She is developing classes and workshops with the issues and difficulties in mind that are so often encountered by many recovering from illness.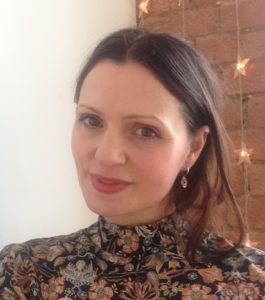 Class Descriptions
Dru Yoga with Susan
Dru Yoga is a graceful and accessible form of yoga based on flowing movements, breathing and visualisation.  Working on the body, mind and spirit.  Helping to improve flexibility, core stability and creating feelings of positivity.  The class finishes with 15 minutes deep relaxation
Mindful Yoga with Lynda
A gentle yoga class incorporating a mindful focus on the present moment, the breath, the body and the mind. It will help to stretch and relax the body, clear and calm the mind, and encourage acceptance. There will be a mindful meditation or relaxation to end the practice. This class is suitable for all and no experience is needed.
Hatha Yoga with Yvonne
Yvonne is a British Wheel of Yoga & Yin trained teacher. The classes are aimed at mixed ability students. Each class will deliver a breathing practice, asana (postures) & a relaxation at the end. Modifications will be offered for all postures
Click here to sign up for our newsletter for FREE Health tips, advice, special offers on treatments and wellbeing classes!