Last update 4th December 2017
To book any of these classes or workshops, please click on the links to reserve your space and pay in advance of your class or workshop or if there is no link please contact the instructor directly.
Class descriptions are available of all classes by clicking on the links or when you click on the Eventbrite links
Monday
6.30pm – 7.30pm Vinyasa yoga with Jade and Tom
(this class finishes on the 18th December from January there will be Freestyle Fitness yoga with Jess taking over this class.)
For more details visit
or book here now
https://www.eventbrite.co.uk/e/dynamic-vinyasa-yoga-all-levels-tickets-37268592363
7.45pm – 8.45pm Physio led Pilates with Bernadette £45 for 6 sessions
To book email Bernadettemcandrew@outlook.com or call 07941 205888
Tuesday
5pm – 6pm Mindful yoga with Lynda 
£6 a class or block book 4 classes for £22
Call Lynda for further details on class content on 07763 778339
Click here to book now https://10to8.com/book/tranquilityevents/236211/
What is Ashtanga?  
Click here for more details – https://www.doyouyoga.com/what-is-ashtanga-yoga/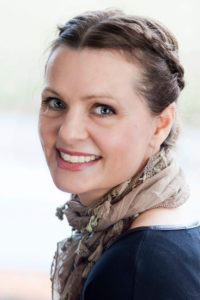 Class Descriptions
Dru Yoga with Susan
Dru Yoga is a graceful and accessible form of yoga based on flowing movements, breathing and visualisation.  Working on the body, mind and spirit.  Helping to improve flexibility, core stability and creating feelings of positivity.  The class finishes with 15 minutes deep relaxation
Mindful Yoga with Lynda
A gentle yoga class incorporating a mindful focus on the present moment, the breath, the body and the mind. It will help to stretch and relax the body, clear and calm the mind, and encourage acceptance. There will be a mindful meditation or relaxation to end the practice. This class is suitable for all and no experience is needed.
Ashtanga Yoga with Danielle
Ashtanga Primary series, this is the first of the series put together to help develop flexibility and strength in this intermediate class
Adult Ballet Sculpt and Stretch with Freya
A fantastic class which blends the technique of ballet, precision of pilates and alignment of yoga.. This class focuses on sculpting and strengthening the muscles whilst also stretching and lengthening them.  Fantastic for improving flexibility and mobility as well as increasing muscle tone.  Each class finishes with a relaxing yoga based meditation to relax the body and relive stress.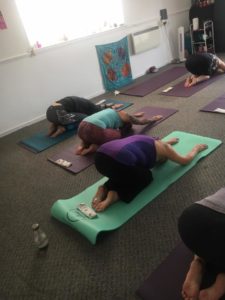 Click here to sign up for our newsletter for FREE Health tips, advice, special offers on treatments and wellbeing classes!