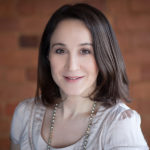 About Marianne
Marianne Samuels is a versatile Voice and Dialect Coach with over 13 years' experience in effective communication, accents/dialects, pronunciation, public speaking, production coaching and voice development.  Her passion has led to her to work with high flying professionals including actors and TV presenters and clients from all walks of life.
Currently Marianne is a freelance Voice, Text and Actor's Support Coach for the Royal Shakespeare Company. She is also Associate Lecturer on the Theatre Arts degree at Derby University in conjunction with Derby Theatre teaching Voice & Physicality.  She teaches pure voice at Drama Studio London and accents at Birmingham School of Acting.  Marianne is the go to voice coach for Stagebox Management coaching child actors for West End shows.
She graduated with a Master's degree in Voice Studies from The Royal Central School of Speech and Drama; London's highly acclaimed, world renowned institution for voice training. She holds a BA Hons in Media Arts from Royal Holloway University of London, a diploma in leadership and management as well as LAMDA Gold Medal. Marianne has trained with top pedagogues in the field of voice.
Marianne's aim is to promote a wholesome, truthfully clear voice in individuals by encouraging a balanced use of the body and mind. Marianne is a trained dancer, actor and singer and a regular practitioner of yoga which inform her holistic approach to voice
Breathe and Mind Body Voice workshops
27th April
10am – 1pm
Cost £30
To book please contact Marianne on 07974 203001
Email: marianne@voice-ms.com
Breathe and Mind Body Voice workshops
Breathe and Mind Body Voice workshops have come together in a combined 3 hour session. Regain a sense of calm and balance with relaxing, stress busting deep breathing. Great for health and wellbeing, particularly suited to ease anxiety especially in connection with performance or public speaking or life! Learn techniques to unlock the body and mind for grounding and self-confidence in speech. Voice Coach Marianne Samuels takes you on a journey of self-discovery to obtain a sound use of the mind, body and spoken word. Open to everyone.