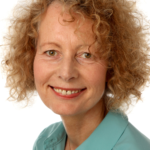 Eat well, look good and feel great!
You are unique and have your own individual requirements for nutrients to support the major systems in your body towards a state of optimal health. Often just small changes to diet and lifestyle can make a big difference to your health and how you feel.
Call Rita on 07973 750 626 for a free 10-minute chat to discuss your health concerns and find out what good nutrition can do for you.
See Rita's web site www.nutrimatters.co.uk for case studies of clients who have rediscovered their energy and health with personalised nutritional therapy.  While you're there, visit Rita's Nutri Natters healthy eating blog packed with delicious recipes and see her Facebook page https://www.facebook.com/rita.carmichael.3.
Rita is a coach for Metabolic Balance® the all-natural, hormone-balancing weight management programme. Be prepared for a life-changing experience as your body switches to fat-burning mode, begins to reset your hormones and adjust your metabolism to transform the way you feel and look.http://nutrimatters.co.uk/metabolic-balance/
Optimum health can be yours with nutritional therapy!
Appointments available with Rita are Wednesdays 9am until 3pm (other days and times possible by request)
Rita Carmichael is a registered nutritional therapist in practice since 2006. She is a member of the British Association for Applied Nutrition and Nutritional Therapy (BANT) and is registered with the Complementary and Natural Healthcare Council (CNHC).