All the rooms and studio rental includes FREE WIFI, FREE tea and coffee making facilities, FREE heating and electricity, FREE marketing done by Tranquility if required including a write up on you and your therapies in our electronic newsletter and on our website, your leaflets / poster displayed at Tranquility, your Facebook messages shared with Tranquility clients, your special offers in our newsletter, your own keys….. We also have an online diary so you can see room availability, with the option of clients can book in with you, automatic text reminders sent, online payments and more!!
We have FREE parking, great links with public transport from Nottingham and Derby and we are only 5 minutes away from Beeston train station in our peaceful therapy centre with a fab coffee shop underneath which is great for clients to go and relax in before and after their treatment / therapy.  Only 10 minutes for junction 25 too!
Studio Rates
Studio rates are charged on an hourly basis of £13 an hour or on a commission split basis, please get in touch to discuss your needs
Daily studio rates are charged at £70 for 6 hours or £80 for 8 hours
Fancy trying a new class?  Rent out studio and we will help you promote you classes and work on a commission basis with you.  Please get in touch to view the studio and chat about how we can work together
We can help promote your class or workshop through social media, electronic news letter, A4 posters and A6 leaflets (supplied by you).
Room Rates
Room Rates
Half Day

6 hours a week can be taken as and when required no block booking required

anytime 8am – 9pm Monday – Sunday

£140 a month
£35 weekly
Weekly
1 full day Rental
12 hour rental a week, can be taken as and when required no block booking required 8am – 9pm
£260 a month
£65 weekly
2 Days Rental
8am – 9pm
£480 a month
£120 weekly
3 Days Rental
8am – 9pm
£680 a month
£170 weekly

Room Descriptions
Studio
A beautiful light and airy with natural light peaceful Studio overlooking College House Junior School playing fields with tea and coffee making facilities, carpeted for your comfort, CD player, yoga mats, blankets enough space for 12 people for classes, foldable tables and chairs, LED candles and fans and electric heaters. Size 20ft x 25ft.
Perfect for conferences, meetings, yoga classes, courses, group therapy sessions, theraplay sessions, childrens and baby classes, art classes etc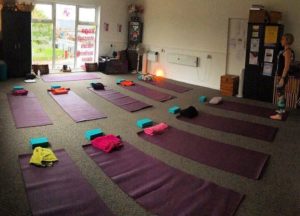 Lily Room
A small personal room with two equal sized black chairs and a foldable one can be added if required, great for individual or couples counselling, psychotherapy, hypnotherapy etc…. with litter bin, water jug, glasses – Just bring yourself and your ready to go!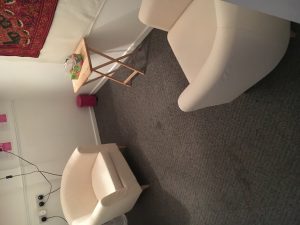 Rose Room
A lovely room with two equal sized cream chairs and a sink, great for counselling and talking therapies with litter bin, water jug and glasses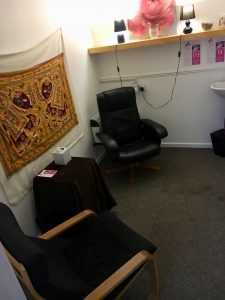 Orchid Room
A larger room with electric couch, towels, sarongs, sink, screen, litter bin, laundry basket, LED candles and FREE laundry service – Just bring yourself and your ready to go!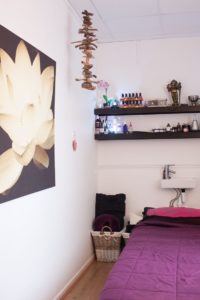 ---
Terms and conditions
Rooms do not have to be block booked and can be booked as and when required subject to availability (full training is given on this)
We use an online system where clients can book online, you can add your availability etc and book rooms 24 hours a day for an additional £10 a month
We invoice you monthly for payment by BACS for all room and studio rentals