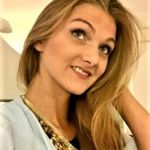 Rose Bird Aka Medic Yogi
A medical student, Yoga teacher and Masseuse.
with 7 years of experience teaching & training across the world, Rose brings a unique depth of knowledge, experience and intuition to teaching.
I teach Vinyasa, Rocket, Acro-yoga, Ashtanga & Slow-flow Yoga. My class are crafted to cultivate strength and smiles.
No experience necessary to Join my classes! … just love, laughter and an open mind.
VINYASA … A smooth Flowing Style of yoga. Weaving breath & movement to strengthen, sculpt and calm body and mind.
ROCKET – An ashtanga  based flow, with an extra playful element. Use the magic of breath (bandah and drishti) to adventure into uplifting inversions and deep relaxation.
ACRO – A mixture of yoga, partner yoga, inversion training &
relaxation techniques. Cultivating  a community feel & lots of smiles.