Sharon Smith – Hypnotherapist and Parks Inner Child Therapist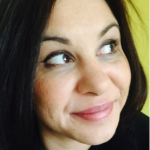 Sharon Smith BA (Hons), Dip.Hyp. PICT (QC)
I am a fully qualified hypnotherapist and Parks Inner Child Therapy practitioner.
My professional background is in supporting people who are experiencing crisis. I was Registered Manager of a residential Children's Home in Nottingham – working with children and young people who were described as having 'challenging behaviours'. For the last 10 years I have worked at Broxtowe Youth Homelessness, in this role I develop and deliver training, support and therapy for 16-25 year olds who have experienced housing crisis.
I have a firm belief that everyone has the potential to be the person they want to be. My work roles have shown me time and again the resilience and courage that we all possess. I know that, with support and guidance, we can create our own success and enhance our own happiness. I also know that we are all different – there is no 'one size fits all' approach to effective therapy – I work closely with you to deliver a bespoke service.
I never swing a watch or ask you to 'look into my eyes'! Hypnosis is surrounded by myths – it is, in fact, a naturally occurring state of mind in which subconscious patterns can be influenced and adjusted. Hypnotherapy can be helpful for reducing stress, anxiety, managing weight, coping with pain, overcoming habits and phobias, preparing for pregnancy and birth…and so much more. Please get in touch or have a look at my website for more information about how hypnotherapy can help you.
I studied with the Penny Parks Foundation to qualify as a Parks Inner Child Therapy practitioner. PICT is a powerful and flexible therapeutic model. Through a process of visualisation, clients are able to achieve resolution and to thrive. Originally developed for adults who had experienced childhood sexual abuse, PICT is equally effective with a wide range of experiences and issues. It is a gentle process, which doesn't require disclosure of details of experiences in order to be profoundly effective.
A free initial 30-minute consultation is a good place to start – we can meet to discuss your goals and ask any questions you may have with no obligation attached. I look forward to working with many new clients at Tranquility, get in touch to book an appointment. I am available on Wednesday evenings and Friday afternoons at Tranquility for consultation.
30 minute initial consultation (new clients) – free
http://<p><iframe style="width: 100%!important; height: 1000px!important;" src="https://10to8.com/embed/tranquilityevents/#/381056/first-slot/" width="300″ height="150″></iframe></p>
https://10to8.com/book/tranquilityevents/381056/
60 minute hypnotherapy session – £50
https://10to8.com/book/tranquilityevents/381054/
90 minute PICT session – £75
https://10to8.com/book/tranquilityevents/381053/
Hypnotherapy for Pregnancy and Birth (4 sessions) – £195
https://10to8.com/book/tranquilityevents/381055/
Facebook: Sharon Smith Therapy
Twitter: @SSmithTherapy
www.ssmiththerapy.com
Book online here with me now