Made in England from natural and Organic ingredients accredited by the Soil Association, all of Pinks Boutique formulations are free from skin irritants, synthetic preservatives and fragrances, parabans or animal derived ingredients.
Pinks Organic Facial – £35 – 60 Minutes
Designed to restore the natural balance of your skin with essential oils and anti-oxidents to promote clear, hydrated and radiant skin
Pinks Boutique Anti Ageing Facial – £40 – 75 Minutes
Natural Face Lifting massage techniques and pressure point encouraging lymph drainage to leave your complexion visably smoothed and bright
Pink Boutique Rose Eye Revive – £10 – 15 Minutes
Soothe puffiness, rehydrate the delicate eye area, whilst our exquisite rose oils relieve and relax tension headaches, this treatment can be added to any facial or body treatment
Pinks Boutique Signature Facial – £50 – 105 Minutes
Each stage of the facial is a sensory delight with aroma changing water, elixir sprays and deliciously scented scrubs, masks and moisturisers in either fresh restoritive Lemongrass and Mandarin or Nourishing Ocha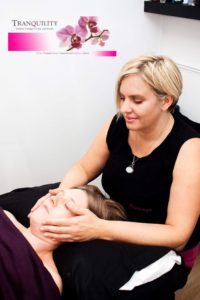 Buy any 5 treatments and get 1 free when you prepay!!
Benefits of Facials
Facials are a great step towards beautiful skin.
Your face is thoroughly cleansed, toned, moisturised and massaged along with a face mask, lip balm and eye cream also applied, all specific to your skin type, resulting in having a beautiful naturally glowing skin.
This helps in faster cell renewal and relaxes the muscle of the face.
FACIALS SHOULD IDEALLY BE DONE ONCE A MONTH
Click here to sign up for our newsletter for FREE Health tips, advice, special offers on treatments and well being classes!