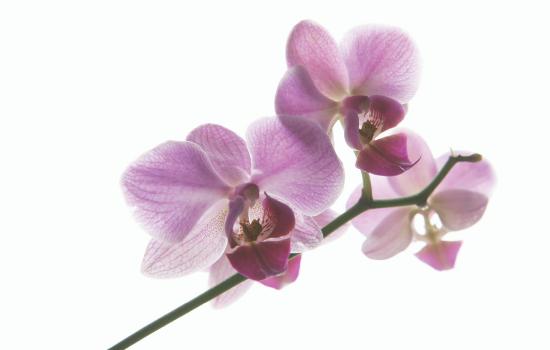 Holistic Therapy Centre & Studio
Meet our holistic therapists & class teachers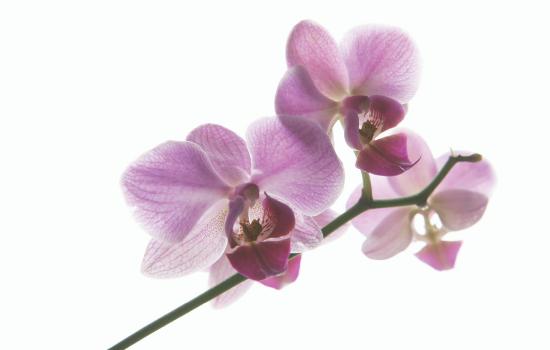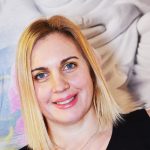 Owner of Tranquility, Holistic Therapist and Meditation teacher
ITEC qualified
Tranquility Holistic Therapy Centre & Studio on Chilwell High Road is owned & run by Kerrie Plowman, who gained her ITEC qualification in Holistic Therapies in 2004. She has over 15 years' experience in treating clients, offering luxurious pampering treatments with a personal touch to nurture and revive you.
Kerrie offers quality holistic treatments including:  Reiki, Organic chemical free organic facials, Massage – Swedish, Lava shell & Hot stone, Indian head massage, Chocolate massage and Hopi ear candles. See her full list of treatments & therapies here.
Kerrie trained in 2004 and began by offering massage for corporate events; she then began to build her client base by working one day a week renting therapy rooms in Nottingham city centre and Beeston. Her client base grew rapidly & Kerrie was able to move into her own therapy room in 2011 on Bramcote Avenue, Chilwell. After a very successful year, she moved to larger premises & created the Tranquility Holistic Therapy Centre & Studio in the Creative Corner. This was her dream – to have  other therapists and teachers all under one roof for a complete well-being service.  When she needed more space to expand, she moved to her new home which she says is perfect!  It's an old building with lots of charming character and a great energy.
The centre has 5 therapy rooms (three for talking therapies & two for treatments) all with natural light and a lovely studio, all of which are available to hire out to therapists and for yoga, meditation classes etc.
Here you can experience Yoga, Mindfulness, Relaxation classes, Holistic Therapies, Holistic beauty treatments, product making classes and much more, all taught by dedicated, professional and inspirational teachers, creating a holistic approach to the wellbeing of the mind, body and spirit
Kerrie says:
"After experiencing many treatments myself, I recognise how much you are rushed & not always made to feel special, which is disappointing & not how you want to feel after having a treatment. I always treat my clients how I would want to be treated, as an individual & made to feel special, which is the way it should be."
Relax under our comfortable quilt & heated couch; be pampered & let your problems drift away….. talk about your problems to our counsellors who are here to listen to you… revitalize & revive with our great classes in our calming studio….
Make that commitment to look after yourself, after all if you don't look after yourself, how can you look after everyone else! You only have one body – nourish & treat it with the love and care it needs by nourishing your body, mind & soul at Tranquility.
BOOK treatments ONLINE 24 hours a day here.
Stacy has 6 years' experience ranging from salons to spas. Stacy brings a comfortable, warm, caring & positive attitude to her work. Each treatment is adapted to suit client's needs & abilities, creating a caring & safe environment for a positive impact on their well-being.
Stacy provides alternative treatments such as Pinks Boutique Organic Facials, Swedish massage, Manicures and Pedicures using Spa Ritual Vegan Nail products, Honey Waxing, Eyelash Dyeing and Henna Eyebrows.
Appointments available with Stacy: Mondays, Wednesdays and Fridays 9.40am – 2.20pm, Thursdays 5pm – 8pm, Last Saturday of each month 9.30am – 1.30pm. Click here for a full list of her treatments, and to book.
Things can throw us off course and we can lose ourselves and need support through difficult times. It may just be that you need someone to talk to about what's going on for you. I can help you by offering a warm and safe space where you will be fully listened to and can explore your emotional difficulties without judgement and at a pace that suits you.
I have worked as a counsellor in a variety of organisations including those focused on working with trauma and abuse and those which focus on young people between 6 and 25. Having said this, there are many other mental health problems intertwined/linked into this including depression, anxiety, OCD , anger and eating disorders to name but a few.
I have experience of working with a wide range of mental health problems and clients of all ages. As an integrative counsellor, I work mainly as a person centred counsellor in the sense that you direct the session however I also bring in other approaches to suit your needs.
Specialties
Sexual Abuse, Domestic Abuse, Domestic Violence
Issues
Anger Management, Anxiety, Behavioural Issues, Bereavement, Child or Adolescent, Coping Skills, Depression, Drug Abuse, Eating DisordersEmotional Disturbance, Family Conflict, Infidelity, Obsessive-Compulsive (OCD), Peer Relationships, Relationship Issues, School Issues, Self Esteem, Self-Harming, Stress, Suicidal Ideation, Teen Violence, Transgender, Trauma and PTSD, Women's Issues
Saras Hours:
Wednesdays and Fridays – 4pm – 6pm
£40 per session
Contact Sara on 07526 411954 or visit her website.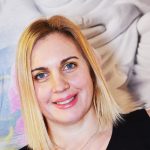 Owner of Tranquility, Holistic Therapist and Meditation teacher
ITEC qualified
Kerrie runs Tranquility, she offers lots of lovely Holistic Therapies, runs Inner Dance Meditation evenings and Yoga Nidra Relaxation evenings monthly on Wednesdays and Saturday evenings live and via Zoom and also soap and bath bomb making classes and lip balm and Deodorant making classes via Zoom with full ingredients posted out if required.  Please see the class timetable for class details or text or call Kerrie to product making classes.
Contact Kerrie for more information on 07740 196289 or see her class timetable here.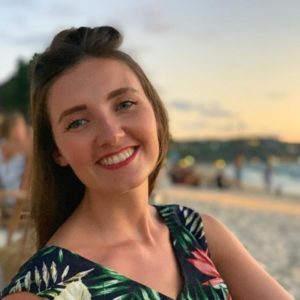 Tuesdays 6pm – 7pm &  Thursdays 6.10pm – 7.10pm
£7.50 one-off class, £25 block booking of 4
To book please contact Laura on 07754 955106 or click here to go to her website.
I truly believe yoga is an amazing way to enrich and energise your life. Perhaps you want to counteract hours spent at a desk or in a car, build your strength alongside playing sport, or clear your head to help you to prioritise what's important to you; there are many reasons for taking up yoga practice.
You don't have to adopt a perfect lotus pose while taking a selfie to enjoy yoga. It's all about taking what is accessible to you, whether you're a beginner or more experienced. I am trained in alignment based vinyasa yoga, which means that during my classes you can expect a flow style sequence. I combine this with taking the time to break postures down so that you have the chance to really experience what feels good for your body and to practice safely.
For me, it's not just the practice of yoga itself that I am passionate about, but the effect it can have on the rest of my day-to-day life. I've found that since practicing yoga regularly I am generally more aware of my body; what food makes me feel good, whether I'm getting enough sleep and how alert I feel when I wake up in the morning. I continue to learn and evolve my practice by attending regular classes, workshops and training courses.
About my class
Start your day by joining me on the mat! We will move through a flow style sequence. I will combine this with taking the time to break postures down so that you have the time to really experience what feels good for your body and practice safely. Perfect for beginners, or more experienced yogis looking to get back to basics
Monday's 9.30am – 10.30am
Join Sam to strengthen and stretch your mind and body through a series of gentle exercises and relaxation.
Classes are £7 each; for bookings email Sam.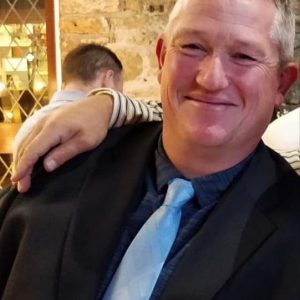 Saturday evenings; booking is required & spaces are limited!
Please wear loose comfortable clothing. Most people lie down during a Sound Bath, whereas some choose to sit in a comfortable chair. No prior experience, effort or practice is required to participate. All welcome, however, please note sound therapy is not recommended for people with pacemakers or pregnant ladies in their 1st trimester. If you have any illnesses or aliments and are unsure if this experience will be suitable for you, please do not hesitate to contact Darren.
Contact Darren to book on 07974 863167 or visit his Facebook page.
What is Sound Therapy?
A Sound / Gong Bath is a vibrational healing sensation that helps still the mind and soothe the soul. It can be an unforgettable experience for those who seek deep relaxation, rejuvenation and an acceleration of their inward journey. Time is suspended as you enter a world of vibration, sensation and experiences. Physical injuries may be healed, and old emotional traumas may be released. People may often find resolutions to emotional issues during this time.
This journey gives you the opportunity to explore yourself in a deeper level of consciousness. The healing vibrational sounds helps the physical and emotional states within the body to re-align and repair. This allows your body to find a natural calmness whilst allowing for space for insights and thoughts. You can feel truly, vibrantly alive. Once you've had your first Sound Bath you'll want more.
Sound Therapy is effective in not only achieving a state of relaxation, but it also has a way of moving through energy blockages in the body. The journey has been known to help ease many conditions such as stress, anxiety, high blood pressure, depression, sleep disorders, MS, pain and autism. The sound healing vibrations help to release stress, allowing the whole body to enter into a deep relaxation of harmony and joyfulness.
Everything on Earth is made up from sound vibrations and each person is believed to have their own vibrational footprint. During a sound bath the aim is to help relax your body and mind so that you can experience the sound waves washing over you.
Most of the instruments are played from one place, however, occasionally they may be brought around the room and played over your body.
"Kerrie and her treatments are amazing. The only true time I've felt relaxed in ages! The room and the venue is a real haven and has such a positive feel. Would recommend and do all day long!"
"I had an amazing hot stones massage today. I was treated with so much care. I felt absolutely relaxed after. A lot of attention to detail and you feel Kerry really looks after you as a person not just as a client."