Therapists
Kerrie Plowman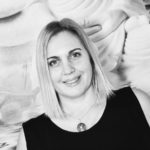 Owner of Tranquility, Holistic Therapist and Meditation teacher
ITEC qualified
Tranquility Holistic Therapy Centre and Studio on Chilwell High Road is ran by Kerrie Plowman, who gained her ITEC qualification in Holistic Therapies in 2004. She has over 15 years' experience in treating clients, offering luxurious pampering treatments with a personal touch to nurture and revive you.
Kerrie trained in 2004 and began by offering massage for Corporate events and then began to build her client base by working one day a week renting therapy rooms in Nottingham city centre and Beeston.  Her client base grew rapidly and Kerrie was able to move into her own therapy room in 2011 on Bramcote Avenue, Chilwell.  After a very successful year, she moved to larger premises and created the "Tranquility Holistic Therapy Centre and Studio" in the Creative Corner.  This was her dream to have therapies apart from her holistic therapies but other therapists and teachers all under one roof for a complete wellbeing service. She remained and grew the business there for 6 years.  Finally needing more space to expand she moved to her new home which she says is perfect!  Its an old building with lots of charming character and a great energy.
The centre has  5 therapy rooms (three for talking therapies and two for treatments) all with natural light and a lovely studio, all which are available to rent out to therapists and for yoga, meditation classes etc.  We also have a lovely waiting area
Here you can experience yoga, mindfulness, relaxation classes, therapies, holistic beauty treatments and much more, all taught by dedicated, professional and inspirational teachers, creating a holistic approach to the wellbeing of the mind, body and spirit
Kerrie herself offers quality holistic treatments including: Organic chemical free organic facials, massage, lava shell and hot stone massage, Indian head massage, chocolate massage and hopi ear candles.  Tranquility also has other other counsellors and therapists. Please check out our therapists page for more details
We have free parking available at the centre, and on the High Road too
Kerrie says:
"After experiencing many treatments myself, I recognise how much you are rushed in and out and not always made to feel special, which is disappointing and not how you want to feel after having a treatment.  I always treat my clients how I would want to be treated, as an individual and made to feel special, which is the way it should be."
Come and relax under our comfortable quilt and heated couch be pampered and let your problems drift away….. Talk about your problems to our counsellors who are eager to listen to you… Revitalize and regenerate with our great classes in our calming studio….
Make that commitment to look after yourself, after all if you don't look after yourself, how can you look after everyone else! You only have one body, nourish and treat it with the love and care it needs by nourishing your body, mind and soul at Tranquility.
See our website for up to date class timetables, therapist details and to BOOK treatments ONLINE 24 hours a day!
What are you waiting for?
During corona virus all appointments have been suspended due to government guidelines.
Stacy Toplis – Holistic Beauty and Massage Therapist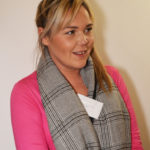 Stacy has 6 years' experience ranging from salons to spas.  Stacy brings a comfortable, warm, caring and positive attitude towards her love of work.  Each treatment is adapted to suit client's needs and abilities creating a caring and safe environment for a positive impact on their well-being.
Stacy provides alternative treatments such as Pinks Boutique Organic Facials, Swedish massage, Manicures and Pedicures using Spa Ritual Vegan Nail products, Honey Waxing, Eyelash Dyeing and Henna Eyebrows.
Appointments available with Stacy:
Mondays, Wednesdays and Fridays 0940 – 1420
Thursdays 1700 – 2000
Last Saturday of each month 0930-1330
During corona virus all appointments have been suspended due to government guidelines.
Rita Carmicheal – Registered Nutritional Therapist
You are unique and have your own individual requirements for nutrients to support the major systems in your body towards a state of optimal health. Often just small changes to diet and lifestyle can make a big difference to your health and how you feel.
See Rita's web site www.nutrimatters.co.uk for case studies of clients who have rediscovered their energy and health with personalised nutritional therapy.  While you're there, visit Rita's Nutri Natters healthy eating blog packed with delicious recipes and see her Facebook page https://www.facebook.com/rita.carmichael.3.
Rita Carmichael is a registered nutritional therapist in practice since 2006. She is a member of the British Association for Applied Nutrition and Nutritional Therapy (BANT) and is registered with the Complementary and Natural Healthcare Council (CNHC).
Rita is a coach for Metabolic Balance® the all-natural, hormone-balancing weight management programme. Be prepared for a life-changing experience as your body switches to fat-burning mode, begins to reset your hormones and adjust your metabolism to transform the way you feel and look.http://nutrimatters.co.uk/metabolic-balance/
Optimum health can be yours with nutritional therapy!
During corona virus all appointments are taking place by video call.
Rita Carmichael is a registered nutritional therapist in practice since 2006. She is a member of the British Association for Applied Nutrition and Nutritional Therapy (BANT) and is registered with the Complementary and Natural Healthcare Council (CNHC).
Eat well, look great!
Zareeda Rashid – Counsellor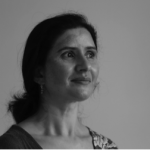 I am a fully qualified counsellor. I hold a First Class degree in Humanistic Counselling Practice and a Master's degree in Trauma Studies, both from the University of Nottingham. I have been working and training in counselling since 2009 and have worked with clients from ages 7 to 65+. I welcome students who are seeking therapy as part of their counselling training. I work with clients who turn to counselling for:
Sexual abuse/rape/incest.
Post-traumatic stress disorder.
Domestic violence.
Anger management.
Obsessive Compulsive Disorder (OCD).
Grief and loss.
Relationship problems.
Work related issues.
Sexual issues.
I am registered with the BACP (British Association for Counselling and Psychotherapy) and I am fully insured to practice. I can offer evening appointments Tuesday to Friday from 5pm to 8pm, and Saturdays from 9am to 5pm.
Please contact me for further details and/or to arrange an appointment. My telephone number is: 07731 958708
You can email me at: zareeda@zareedarashid.co.uk
Website: http://www.zareedarashid.co.uk
Sara Badr – Counsellor
Things can throw us off course and we can lose ourselves and need support through difficult times. It may just be that you need someone to talk to about what's going on for you. I can help you by offering a warm and safe space where you will be fully listened to and can explore your emotional difficulties without judgement and at a pace that suits you.
I have worked as a counsellor in a variety of organisations including those focused on working with trauma and abuse and those which focus on young people between 6 and 25. Having said this, there are many other mental health problems intertwined/linked into this including depression, anxiety, OCD , anger and eating disorders to name but a few.
I have experience of working with a wide range of mental health problems and clients of all ages. As an integrative counsellor, I work mainly as a person centred counsellor in the sense that you direct the session however I also bring in other approaches to suit your needs.
Specialties
Sexual Abuse
Domestic Abuse
Domestic Violence
Issues
Anger Management
Anxiety
Behavioural Issues
Bereavement
Child or Adolescent
Coping Skills
Depression
Drug Abuse
Eating Disorders
Emotional Disturbance
Family Conflict
Infidelity
Obsessive-Compulsive (OCD)
Peer Relationships
Relationship Issues
School Issues
Self Esteem
Self-Harming
Stress
Suicidal Ideation
Teen Violence
Transgender
Trauma and PTSD
Women's Issues
During Corona Virus consultations are taking place via video call.
Saras Hours:
Wednesdays   16.00-19.00
Fridays                       16.00-19.00
£40 per session
Contact Sara on 0115 8244112
Yoga and Meditation Teachers
Kerrie Plowman – Yoga Nidra and Inner Dance Meditation Teacher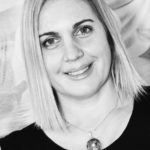 During Corona Virus Kerrie runs Yoga Nidra Relaxation and Meditation classes online on Wednesdays 8pm – 9pm. Please text Kerrie on 07740 196289 if you would like to join a class
Kerrie runs Tranquility, does lots of lovely Holistic Therapies, runs Inner Dance Meditation classes and Yoga Nidra Relaxation evenings monthly on Saturdays please see the class timetable for class details
Contact Kerrie for more information on 07740 196289 or book on the class timetable tab
Laura Mercer – Alignment based Vinyasa Yoga classes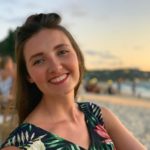 £7.50 one-off class, £25 block booking of 4
To book please contact Laura on 07754 955106
 I truly believe yoga is an amazing way to enrich and energise your life.
Perhaps you want to counteract hours spent at a desk or in a car, build your strength alongside playing sport, or clear your head to help you to prioritise what's important to you;
there are many reasons for taking up yoga practice.
You don't have to adopt a perfect lotus pose while taking a selfie to enjoy yoga. It's all about taking what is accessible to you, whether you're a beginner or more experienced.
I am trained in alignment based vinyasa yoga, which means that during my classes you can expect a flow style sequence.  I combine this with taking the time to break postures down so that you have the chance to really experience what feels good for your body and to practice safely.
For me, it's not just the practice of yoga itself that I am passionate about, but the effect it can have on the rest of my day-to-day life.  I've found that since practicing yoga regularly I am generally more aware of my body; what food makes me feel good, whether I'm getting enough sleep and how alert I feel when I wake up in the morning.
I continue to learn and evolve my practice by attending regular classes, workshops and training courses.
About my class
Start your day by joining me on the mat!
We will move through a flow style sequence. I will combine this with taking the time to break postures down so that you have the time to really experience what feels good for your body and practice safely. Perfect for beginners, or more experienced yogis looking to get back to basics
Lauren Witham – Vinyasa Yoga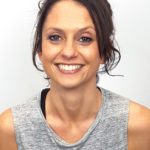 I look forward to finding out more about you and each others yoga journey!  I am a local Nottingham girl with a thirst for travel.  I recently returned home from a 6 year adventure in Australia.  My love affair with yoga began on earlier travels around the world including several stays in India.  It was in Melbourne that's I fell in love with Somachi Yoga which combined Vinyasa yoga and tai chi and contemporary Dance. After years of attending the Somachi studio.  I knew the time had come for my teacher training.  I completed my 200 hours in September 2016
Since then I have been blessed to have taught and learnt from a wide array of teachers and students within the community including adults with learning disabilities, elderly residents in a care home and youths and adults in a drug and rehabilitation centre.  Alongside this I ran regular classes in a yoga and dance studio.
As I have experience working with different levels of abilities – my yoga classes are structured around the students, their goals and abilities. This ensures everyone can move towards their potential in a safe nurtured environment
Yoga is a lifestyle choice – one which I am constantly learning and growing.  I have enjoyed staying in ashrams and monasteries across the world.  Here I studied great teachings and gained first hand the experience of what a calm mind can unveil for us.
Now I am back in Nottingham, loving my life.  I have a fresh new perspective and energy from my experiences and travels.  I hope to be able to share this with you as we continue to learn and grow together.
Vinasa Flow is an uplifting practice uniting movement with the breath.  This class requires some basic experience of yoga, although clear guidance will be given in a supportive and welcoming environment.  This class will differ from standard gym or studio sessions with an extended 15 minutes relaxation at the end to complement the practice.  This may incorporate sound therapy or essential oils
Tuesdays
5.45pm – 7pm
£9 drop in or £7.50 block booking 4 classes
To book please contact Lauren on 07857 383 633 
Email:  Hello@laurenwitham.com
Susan Hardwick – Dru Yoga Teacher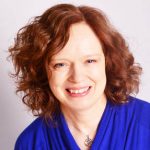 What is Dru Yoga?
*Joints are kept relaxed and soft during movement (similar to tai chi). This creates flexibility and a free flow of subtle energy.
*Unique Energy Block Release (EBR) sequences; flowing movements that help to release tension physically, mentally and emotionally.
* In Dru Yoga movement originates from the spine, because a flexible, healthy spine supports your entire yoga practice.
Tuesdays, 7.30-8.45pm
Book Direct with Susan: 07425 161346
http://www.susanhardwickyoganottingham.co.uk
Jo Perrett – Beginners Pilates
Jo has been trained in Pilates Therapy and is currently undergoing further training in biomechanics.
Pilates Therapy is a relatively new way of approaching and understanding the body.  It uses Pilates in combination with anatomical assessment to help individuals enhance and restore optimal movement.
Jo was recently involved in a road traffic collision and suffered with whiplash.  This has made her even more aware of how easily the body can become restricted or tense due to particular incidents but also by everyday activity.
She believes that Pilates is an effective way of restoring and maintaining functionality.
Beginners Pilates 9.30 – 10.30
This is aimed at people with little to no experience of Pilates. It will focus on the original 34 classical floor exercises and introduce the 6 principles of Pilates.
This is suitable for people of all abilities and fitness levels.
All exercises can be modified to individual needs.
£7 per class
Hayley Randall Gentle Hatha Yoga
Beat the Sunday night blues with a gentle and relaxing yoga class.
Join Hayleyfor a Sunday evening yoga session from 7.30-8.30pm
This is a Hatha yoga based class which is perfect for beginners. Session begins with settling our mind and bringing our focus into the now. You'll then be guided through a gentle warm-up ready for the main series of postures. These postures have been chosen to release tension and aid relaxation. All postures are adapted to suit you and guidance will be given. We will then do some breathing activities, pranayama, and then lie down in savasana where we allow our bodies to rest and recover from the main postures. Blankets and eye pillows are available to aid your relaxation. Mats are provided but feel free to bring your own.
Cost: £7  payable by contactless.
Block book 4 classes for £25 – usable over 5 weeks.
To book or ask a question,
text: 07737 721391
email: hayley@myyogicoach.com
facebook: myyogicoach
Sam Hopwood – Stretch and Tone
Monday's, 9:30 – 10:30
Join me to strengthen and stretch your mind and body through a series of gentle exercises and relaxation.
Classes are £7 each
For bookings email Sam direct at sam.hopgood1985@gmail.com
Sam Buckland – Reiki Share group for reiki therapists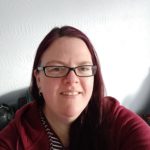 Balance body, mind and spirit to prepare for the week and month ahead with a relaxing Reiki share. Share tips and skills with other practitioners and give and receive some Reiki in a relaxed and open space.
To heal others, you must first heal yourself. So enhance your client work and benefit yourself, with a monthly Reiki share. Connect with other local Reiki practitioners at the same time. Only £10, open to anyone attuned to any level of Reiki.
Held at 2 – 4pm on the last Sunday of each month.
To book contact reiki share and connect on Facebook
Darren Clarke Sound Baths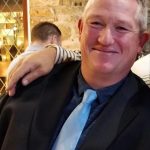 Booking is required. Please Direct Message to book, spaces are limited!
A Sound / Gong Bath is a vibrational healing sensation that helps still the mind and soothe the soul. It can be an unforgettable experience for those who seek deep relaxation, rejuvenation and an acceleration of their inward journey. Time is suspended as you enter a world of vibration, sensation and experiences. Physical injuries may be healed, and old emotional traumas may be released. People may often find resolutions to emotional issues during this time.
This journey gives you the opportunity to explore yourself in a deeper level of consciousness. The healing vibrational sounds helps the physical and emotional states within the body to re-align and repair. This allows your body to find a natural calmness whilst allowing for space for insights and thoughts. You can feel truly, vibrantly alive. Once you've had your first Sound Bath you'll want more.
Sound Therapy is effective in not only achieving a state of relaxation, but it also has a way of moving through energy blockages in the body. The journey has been known to help ease many conditions such as stress, anxiety, high blood pressure, depression, sleep disorders, MS, pain and autism. The sound healing vibrations help to release stress, allowing the whole body to enter into a deep relaxation of harmony and joyfulness.
Everything on Earth is made up from sound vibrations and each person is believed to have their own vibrational footprint. During a sound bath the aim is to help relax your body and mind so that you can experience the sound waves washing over you.
Most of the instruments are played from one place, however, occasionally they may be brought around the room and played over your body.
Please wear loose comfortable clothing. Most people lie down during a Sound Bath, whereas some choose to sit in a comfortable chair.
No prior experience, effort or practice is required to participate. All welcome, However, please note sound therapy is not recommended for people with pacemakers or pregnant ladies in their 1st trimester. If you have any illnesses or aliments and are unsure if this experience will be suitable for you, please do not hesitate to contact Darren.
Contact Darren to book on
Lottie Scott – Ashtanga
Lottie has been practising since her teenage years and teaching full time for 5 years. The years of practise have seen her travel to India extensively to practise with and learn from some of the worlds leading yoga teachers
You can find Lottie teaching Wednesday traditional, counted, led half primary series Ashtanga. A dynamic moving meditation which aims to provide long term practitioners with equal strength to flexibility and peace of mind. Practitioners should be free from injury unless they are very familiar with the series
During Coronavirus Lottie is teaching online on a Thursday evening at 6.30pm 
Classes are Wednesdays – 6pm – 7.30pm
Cost £10
To book email:  info@lottiescott.com
Sign up to our newsletter
See what our clients say about treatments with Kerrie!
If the website is not enough to tempt you read these comments made by our loyal clients over the past 14 years!
(extracts from our client comment books)
B-E-A-U TIFUL! Just as good as I expected me and my dad will be regular customers
Very relaxing and enjoyable massage I feel more supple and less stiff now
A wonderful relaxing experience. Just to relax and drift off, stresses floating away, time to think about nothing. Very therapeutic.
A wonderful relaxing experience. Just to relax and drift off, stresses floating away, time to think about nothing. Very therapeutic.
1st time – never done this before! Wonderful – just what I needed! Thank you
Kerrie takes care of each person herself. She is friendly, caring, sociable and always has a smile! She is easy to talk to and very helpful.
I have been coming every week for over a year and Kerries hard work has changed my body a lot. It has helped with pains, injuries, joint stiffness and mobility. Kerries massage helps rejuvenate my whole body. The treatment has changed my life I now sleep well as before I was in constant pain, I have less stress and anxiety. Kerrie has changed my life given me happiness and confidence and I am enjoying my life much more now. I find it hard to say everything I need to say. I wish you good luck, happiness and a long life Kerrie.
This is the best massage I have ever experienced, Kerrie has done a fantastic job making me feel so relaxed….
I even drifted off to sleep. Thank you for a great experience, I look forward to repeating it again very soon.
Lovely relaxing time, really enjoyed
Brilliant release of sorrow felt in the head massage. Relaxing and peaceful experience with added value
I am a regular at Tranquility Kerrie provides a wonderful friendly and safe environment. My massage has worked on all my problems and desk hand. Id recommend Kerrie to anyone needing to chill out
My massage and facial treatment was wonderful, thanks a lot. It was very uplifting. You have great energy and are full of love!
Another wonderful relaxing experience, just what I needed after a hectic working schedule. Thanks again Kerrie. I would certainly recommend you to the stressed out business man or woman
Thank you very warming and firm. Wonderful
Thank you for a wonderful massage. Just the right pressure I drifted off and felt so relaxed
Cant fault a thing and I am very picky! See you next week!
Thank you so much Kerrie. I love and sense the combination of massage and reiki which is very healing and nurturing. I feel centered and cleared. Thank you again. x
Always look forward to my massage and miss it if I cannot come for any reason you've got magic hands Kerrie
Kerries massage technique is wonderful! Also her friendliness adds to the treatment, making for total relaxation!
I come every week and love it!
The best taster session ever, thank you Kerrie!
Fantastic massage! Really attentive to what I need. I will most defiantly be coming back!
An absolutely amazing experience and enjoyable 2 hours. Thank you so much
Very relaxing, peaceful Massage – just what I needed! I will be back
The massage was very relaxing, something I could do with having on a regular basis!
Lovely relaxing time, am counting the days to the next time
A marvellous, healing, relaxing experience, thank you so much!
Thank you that was so fab I feel great
Feels like I am still in Thailand. That means top quality massage. Thanks
Wonderful – so relaxing. Thank you
That was lovely, very soothing and fragrant. Hope to have many more
Wonderful Massage! The perfect stress relief, everything feel so much better now – thanks
Wonderfully relaxing. Ill be back again soon!
Would definantly recommend Kerrie to anyone!
Kerrie provides a fabulous, relaxing service. I was going to a chiropractor for years with not much improvement but Kerries massage has helped me so much. My back feels looser and I have little pain now. The whole experience is much more relaxing. Highly recommended!
My massage was perfect just what I wanted. I pray you have a prosperous business!
Fantastic, feel my stress going, wish I could come every day. Thank you Kerrie, you are brilliant
Very enjoyable but not long enough, it was a shame it was only a taster session. I want more, more more!