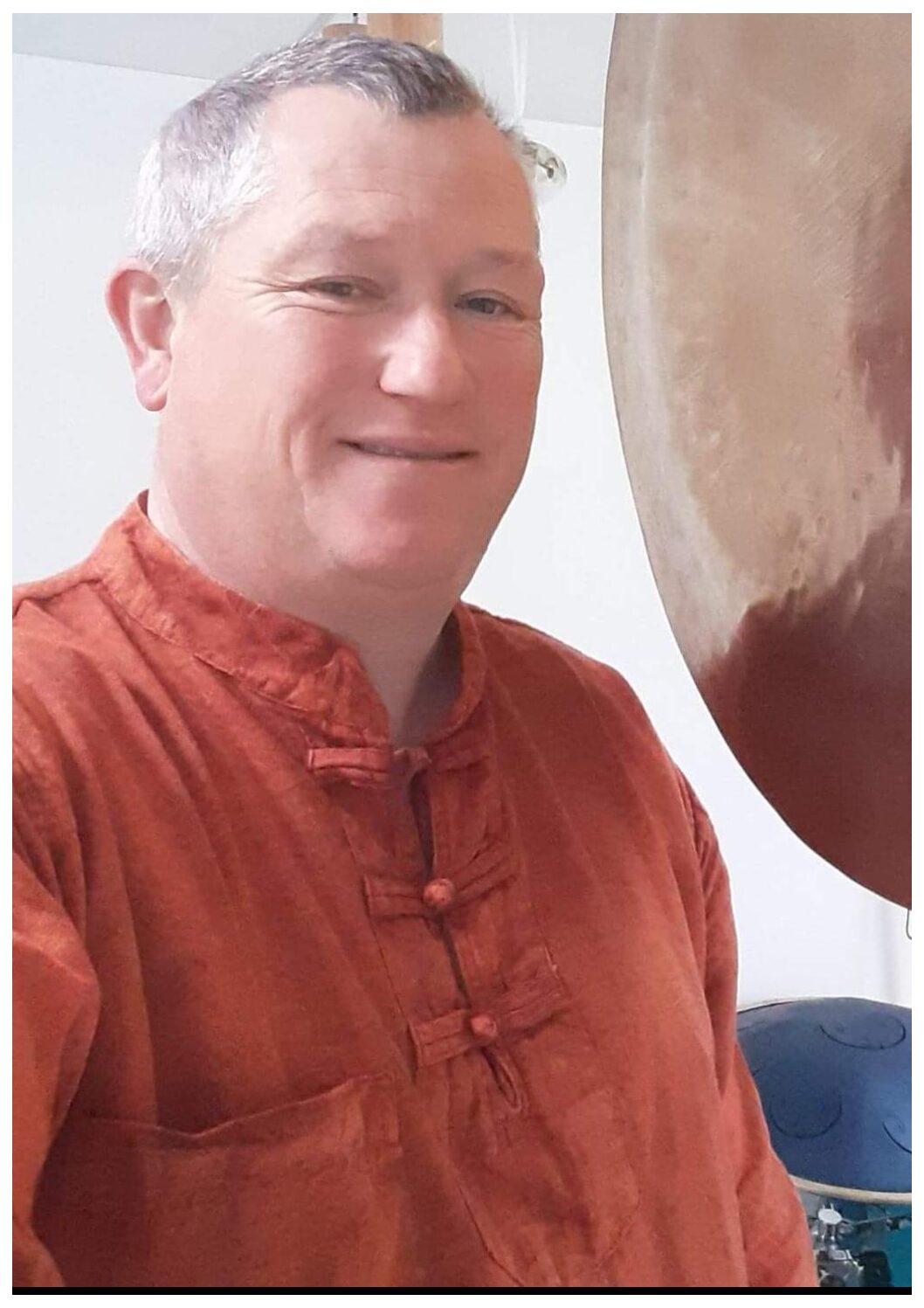 Darren Clarke | Sound Healing Therapist
Everything on Earth is made up from sound vibrations and each person is believed to have their own vibrational footprint. During a sound bath the aim is to help relax your body and mind so that you can experience the sound waves washing over you.
Most of the instruments are played from one place, however, occasionally they may be brought around the room and played over your body.
Sound baths are monthly on the 1st Saturday of the month 7.30pm – 8.30pm and cost £15.  Starting 1st May 2021
Contact Darren to book on 07974 863167 or visit his Facebook page.
What is Sound Therapy?
A Sound / Gong Bath is a vibrational healing sensation that helps still the mind and soothe the soul. It can be an unforgettable experience for those who seek deep relaxation, rejuvenation and an acceleration of their inward journey. Time is suspended as you enter a world of vibration, sensation and experiences. Physical injuries may be healed, and old emotional traumas may be released. People may often find resolutions to emotional issues during this time.
This journey gives you the opportunity to explore yourself in a deeper level of consciousness. The healing vibrational sounds helps the physical and emotional states within the body to re-align and repair. This allows your body to find a natural calmness whilst allowing for space for insights and thoughts. You can feel truly, vibrantly alive. Once you've had your first Sound Bath you'll want more.
Sound Therapy is effective in not only achieving a state of relaxation, but it also has a way of moving through energy blockages in the body. The journey has been known to help ease many conditions such as stress, anxiety, high blood pressure, depression, sleep disorders, MS, pain and autism. The sound healing vibrations help to release stress, allowing the whole body to enter into a deep relaxation of harmony and joyfulness.
Appointment times: Saturday evenings – booking is required & spaces are limited!
Please wear loose comfortable clothing. Most people lie down during a Sound Bath, whereas some choose to sit in a comfortable chair. No prior experience, effort or practice is required to participate. All welcome, however, please note sound therapy is not recommended for people with pacemakers or pregnant ladies in their 1st trimester. If you have any illnesses or aliments and are unsure if this experience will be suitable for you, please do not hesitate to contact Darren.
Contact Darren to book on 07974 863167 or visit his Facebook page.