Holistic Therapy Centre & Studio
Holistic Therapies & Well-being classes in Chilwell, Nottingham
I truly believe that yoga and meditation should be prescribed on the NHS!  It is so fantastic for your mental & physical well-being.
Which class is right for you?
Hatha is a great place to start and suitable for most people from beginners upwards;
Yoga Nidra Meditation and Relaxation really helps me so much to just stop, unwind & relax; Inner Dance Meditation will give you the chance to drift off on your own personal journey, music is used to bring out feelings and emotions and let go of all the stuff we keep inside and drift off….   
Alignment-based Vinyasa is great for all levels & offers the chance to learn postures as you are guided through correct positioning.  
 Classes will be running again from the 17th May 2021!
Call each individual teacher to book, or click here to book online. You can read about how we are managing the COVID-19 situation here.
– Kerrie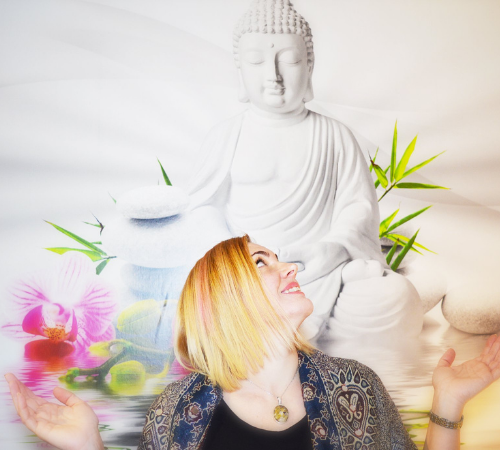 Coming soon from 17th May!! 
 Monday evenings – Pilates and Hatha Yoga
Tuesday evenings – Alignment based Vinyasa
Wednesday evenings – Ashtanga
Thursdays – Restorative Yoga
Saturday
7.30pm – 8.30pm:  Inner Dance Meditation with Kerrie via Zoom.   The last Saturday of the month.  Alternated with Yoga Nidra Mediation and Relaxation
7.30pm – 8.30pm:  Yoga Nidra Meditation & Relaxation with Kerrie via Zoom.  The last Saturday of the month alternated with Inner Dance Meditation 
 7.30pm – 8.30pm:  Sound Bath with Darren.  The first Saturday of the month live from 1st May 2021 07974 863147 or contact Darren at darren07clarke@hotmail.com
Lip Balm & Deodorant making kit & class | pre-recorded by Kerrie & available for you to buy & watch at your leisure
Soap & Bath Bomb making kit & class | pre-recorded by Kerrie & available for you to buy & watch at your leisure
"I absolutely loved the virtual yoga nidra session with Kerrie – absolute bliss! Super relaxing & calming after a busy day; perfect end to the day in the comfort of my own home. Highly recommend. Thank you!"
"I've never tried yoga before so decided to join the taster sessions. The venue is beautiful, relaxing and has a really chilled, welcoming vibe. …I really enjoyed the evening and felt stretched, relaxed and that I had had time out for myself! I will definitely be going again!"